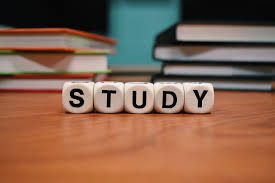 Do you feel like all your school deadlines are right up at your hill? Are you having a hard time to focus on your lessons because your mind is wandering through modules and school papers that you need to submit? If you feel that way, you are not being diligent with your responsibilities as a student. It may seem like school works never end. But in reality, they only pile up if you refuse to do what you need to. Putting your tasks for later will make it super difficult to keep up. So before it gets to your nerves, try working on these study habits and keep your sanity while keeping up.
Don't slack off. Don't wait for the deadline to come before you actually get a start on your school duties. Doing things the last minute will only mess up your mind.
Mute your social media during your study time. It is very important that this early, you are able to control yourself from succumbing to all the distractions present. Especially these days when most students are reduced to online schooling, distractions are pretty much a click away. Your best resort is to make a schedule and follow it. When you are into school works, mute your social media connections so notifications don't keep on bothering you and you stay focused.
Find a spot where you can focus on your studies. If the study room doesn't seem inviting enough for you to focus on your school works and actually accomplish them, move to another spot. It doesn't matter if it's in the patio or the attic, as long as you feel most comfortable to study.
Stay engaged. Participate actively in class. It is natural for the mind to wander, even when there are more important things to do. The trick is to keep it engaged so it remains focused on what needs to be done.
Use your extra time in between school works smartly. Yes, you also need to rest. So when you have some extra time in between classes and your school works, make use of it smartly. Spend it on what helps your mind to relax and recharge. Then, use some to review some topics, especially those that you are having a hard time to understand.
It's challenging enough to keep up with school works with the old normal and it is no different in the new normal, if not more challenging. Always choose to keep up because you certainly can't slack off.